The last time I was in Germany, it was 1986 and the Berlin Wall still stood.  Berlin was one of the places I wanted to see on our trip because I was interested in the difference between when the Wall was up and today.  What a difference!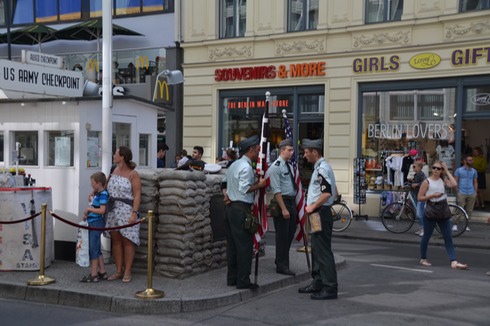 In 1986, Checkpoint Charlie was a border crossing between East and West Berlin.  It served to ensure people in East Berlin did not escape to West Berlin.  When I passed through it last time, the guards boarded our bus and we all had to be quiet and serious while our passports were checked.  The guards also used mirrors to check under the bus to ensure there were no stowaways.  Now Checkpoint Charlie is an attraction with people dressed up as guards where tourists can get their photos taken to bring home as souvenirs. 
Some of the other differences include many more cars and traffic in the area that used to be East Berlin.  In 1986, I hardly remember seeing any cars and it was so quiet.  Now it is just like any other city, traffic everywhere.  Last time, I remember the streets and sidewalks being the cleanest I had ever seen, no cigarette butts, no remnants of swished gum on the sidewalk.  Nothing.  Last time, I remember women going shopping and leaving their baby carriages outside the store.  Sometimes with the babies still sleeping in the carriages.  Of course, I didn't see that this time.  The Stasi and guards on the street corners are gone.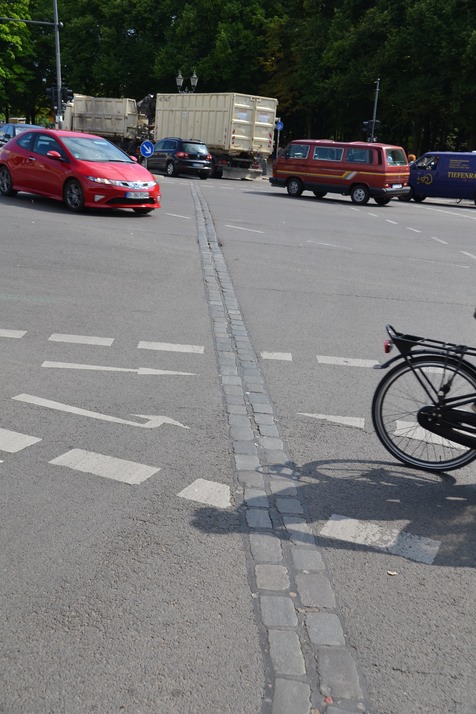 A double row of cobblestones now lines the ground for people to see where the wall  stood.  In some places, the cobblestones now go down major city roads.  What used to be the so called "death strip" is often used as green space and parks.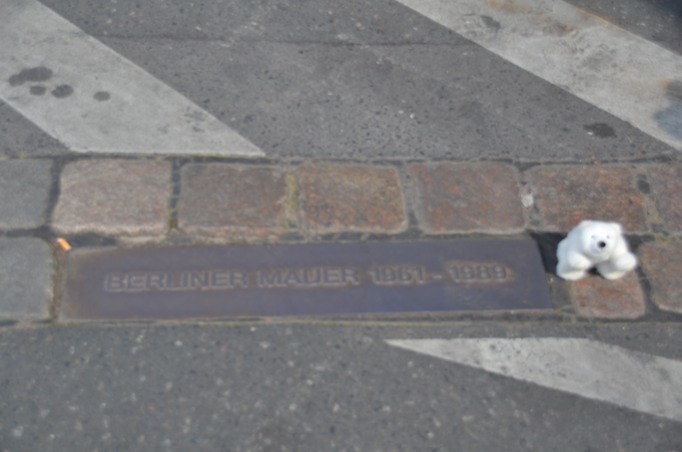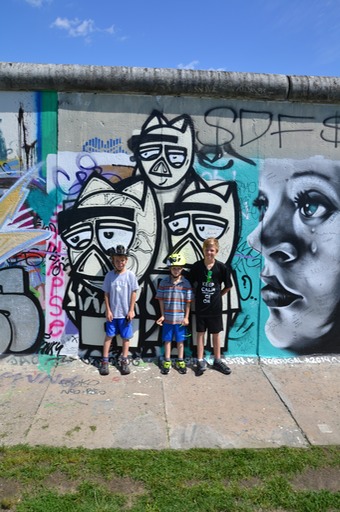 Best Thing about Berlin
Seeing the Berlin Wall
Seeing the replica of Sputnik – on the Fat Bike tour
Worst Thing about Berlin
Not so much Berlin but on the way to Berlin, we did make a reservation and thought we would just stop someplace on the drive from Cologne to Berlin.  After stopping at about 12 different places we finally found a place.  Finding a place for 5 people was not so easy.  Places were either booked or were going to cost us about $300 for one night.  And these places were nothing fancy.  Just your average Best Western or less.  We ended up at a great place and it was affordable.  We do get lucky once and a while.  Tom did say that all of my planning has been 100% spot on throughout the trip so far so I guess good planning does come in handy.
Funniest Thing that Happened
We were looking around Berlin in search of traditional Bratwurst or some kind of german sausage when we walk by an asian noodle house. Jaxon said that he wanted to have the asian noodle. Quinn says we are in Germany you should have sausage. Jaxon says "I want a noodle bowl. Don't judge me!". Tom and I fell over laughing. ... "Don't judge me" ... Not sure where he got that from.