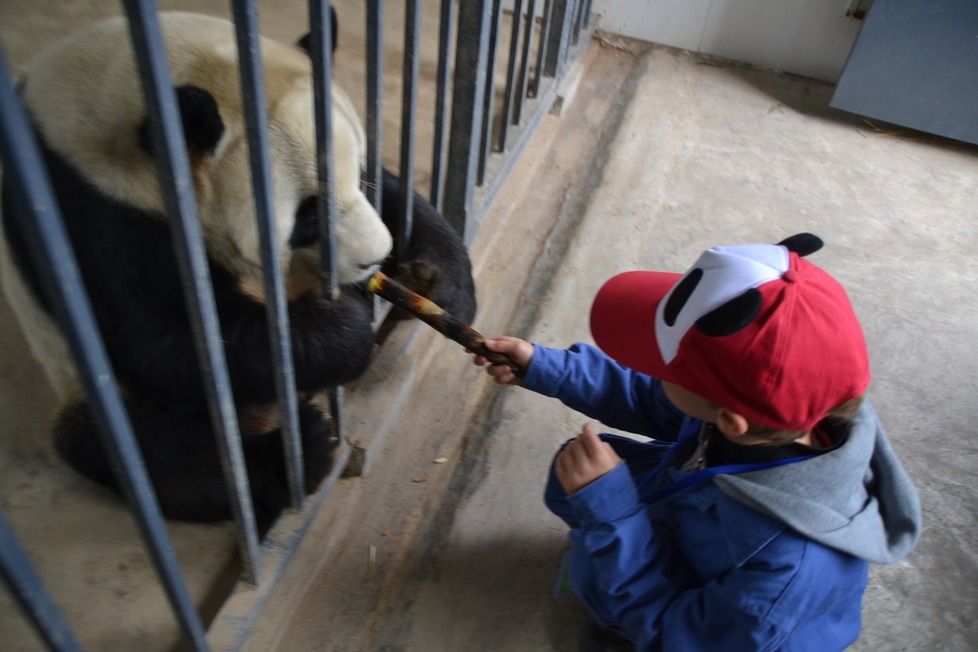 Hi my name is You You, it is pronounced Yo Yo. I am a giant panda; I have 39 of my friends here. Here is a story about my life.
Crunch, I was eating the bamboo and I heard a group coming. I was so excited I almost peed myself. I was in my cage so they could clean my habitat.
After they cleaned my habitat I talked to my friend until his cage got clean. We talked again until it was time to eat. The food was good, I had panda bread and Bamboo shoots. I think that the bamboo shoots are the best. After the people cleaned my cage and fed me, they were looking at me and taking photos of me. I felt like they were the paparazzi. They left so I was having a chat. I think they were looking for the red pandas. I got fed again. Then they probably watched the video of my cousin. So I ate and slept for the rest of the day. I hope tomorrow will be as good as today.