So today, we where going to a ZIPLINE AND ROPES COURSE! I was so excited.  It looked fun. It looked like trees. It smelled like trees. There was rope that swang circle to circle. We also walked on logs.
Long ziplines zooming. Walking on nets. It is so cool. You don't just go. you take lessons. You have to be a certain height for certain courses. My favourite is the highest one I can go on.  The above video is Jaxon on the zipline.  He wasn't scared at all.
Good bye see in the next Pino story.
Written by Jaxon 
                                                              Sagrada Familia
"Yawn" I said as I woke up with over 1000 people talking below me. I tried to yell but I realized that they could not hear me. I loved were I lived, right in the center of the Sagrada Familia. I flew down and let that old lady feed me but she wasn't there. I looked back at my home and could see many stories of Jesus, represented by statutes. There were other statutes of nature like mountains, animals, and trees it was amazing. Right then, I saw a family with cookies and I love cookies. I flew over to them and hoped they would drop a cookie. I kept following them but they went into the Sagrada Familia.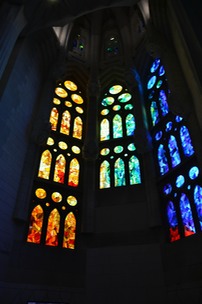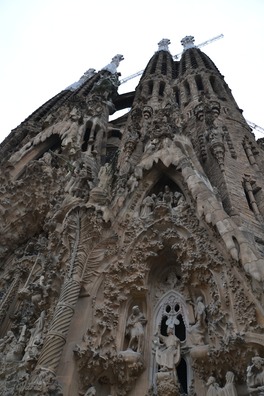 So I went in too. It was so beautiful an Sagrada Familia d ginormous. It was so bright and colourful. There was blue, red, yellow, and orange lights coming everywhere.
I flew to the top and watched everyone. There was a TV playing a video. The video was talking about the architect for the church and how he died.  The architect was Antoni Gaudí  but sadly tram hit him.
I had to move because a security guard saw me.  I flew to the other side and there was the "Our Father".  In Spanish it said,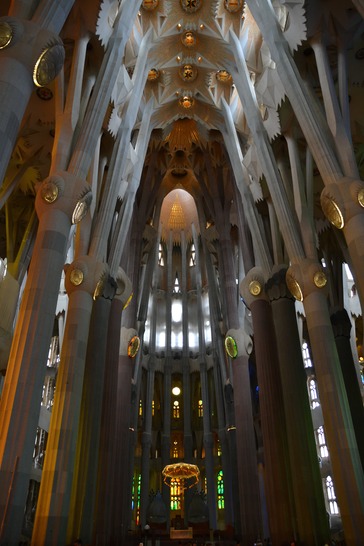 Padre nuestro que estás en los cielos, 
santificado sea tu nombre,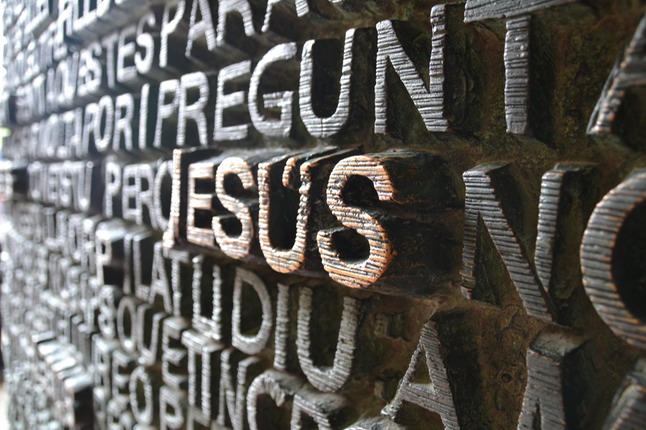 venga tu reyno, 
hágase tu voluntad,
así en la tierra como en el cielo.
Danos hoy nuestro pan cotidiano,
Y perdónanos nuestras deudas,
así como nosotros perdonamos á nuestros deudores.
Y no nos metas en tentación,
mas líbranos de mal.
Amén.
The Sagrada Familia was amazing. I was scared out of the passion side of the church. The death of Jesus was sad though. This was the most amazing church ever.
By: Quinn in a random pigeons shoes.