Gibraltar was spectacular.  Being part of the United Kingdom, we had to cross the border.  We decided to park the car on the Spain side and cross the border on foot.  The boys were excited to get a UK stamp on their passport.  However, crossing the border is not all that excited, no stamp, no questioning.  The exciting part is walking across an airport runway.  Yep.  A runway. 
The Rock of Gibraltar is larger than I imagined.  We took the cable car to the top and then walked down.  Walking down you can stop at a number of different sites.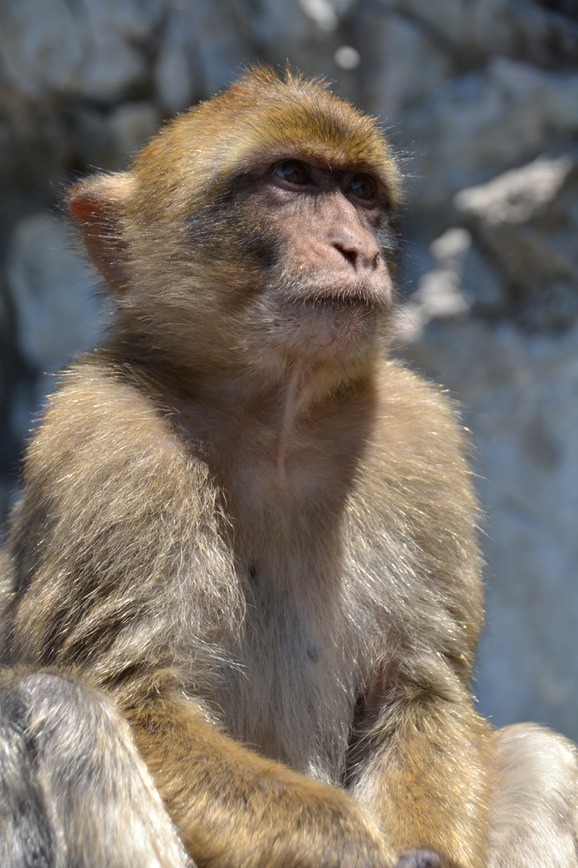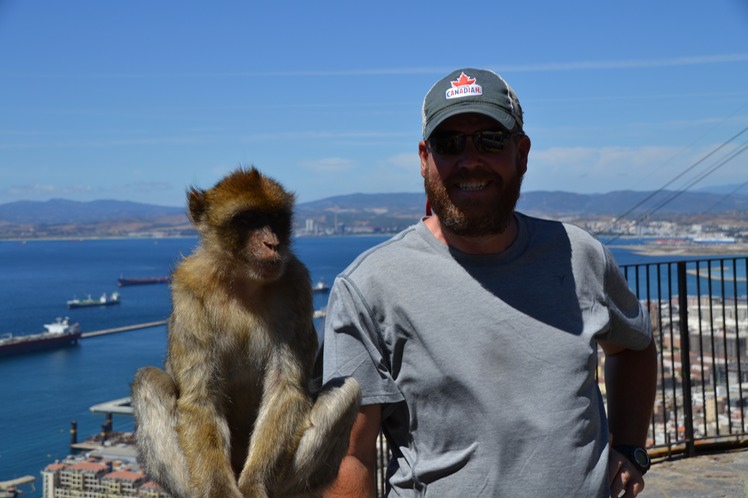 The kids were thrilled to see the Barbary apes.  The apes are semi-wild.  They roam free but are given food by the conservation people.  The purpose for feeding them is to deter the apes from going down into the city in search of food.  The apes are comfortable around humans and will try to take food from you if you have any.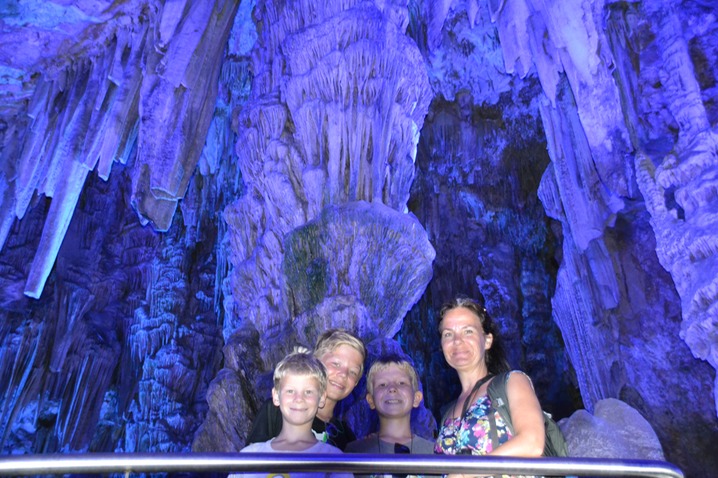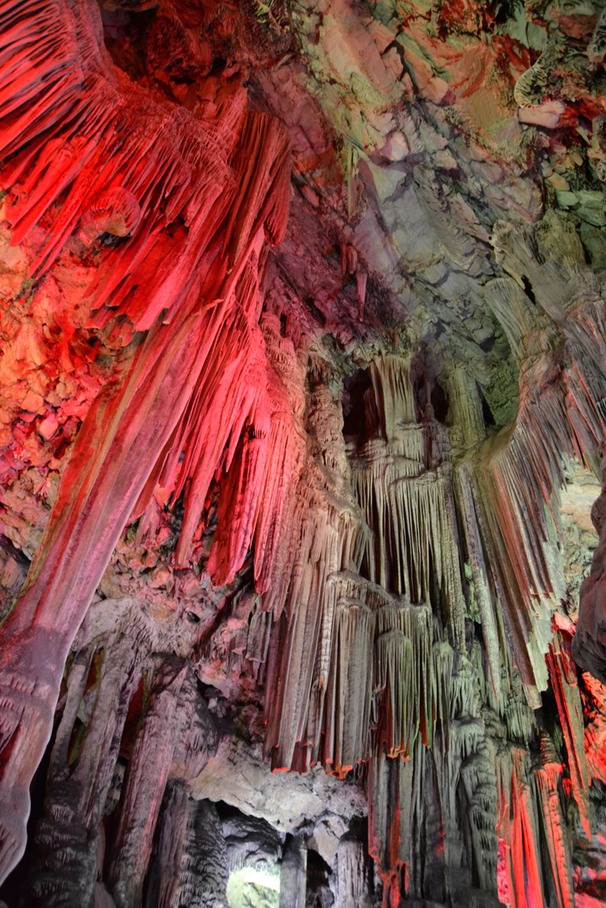 The most fascinating site for me was St. Michael's cave. The cave is stunning and was such a surprise.  I usually do some (okay a lot) of research on areas that we visit before we arrive.  I didn't do one keystroke of googling on Gibraltar.  The cave is huge, there are many stalagmites and stalactites and they use lights to accentuate the cave.  Absolutely gorgeous!!