We arrived in Budapest on a train from the Ukraine that was not quite as grueling that the train that took us there.  But still not great.  Only one working toilet, which was only slightly better than gross, no food or no water to buy on the train. Oh, did I mention the ride was 15 hours long.  Fortunately, we have gotten used to just bringing along our own food and drinks anyway.
Budapest is a fabulous city.  I highly recommend people to visit.  Hungarians are friendly, the food is good, there is lots to do and prices are decent. Our love for this city was probably enhanced by the outstanding view of St. Stephen's Basilica from our apartment.  We were directly across the street from it.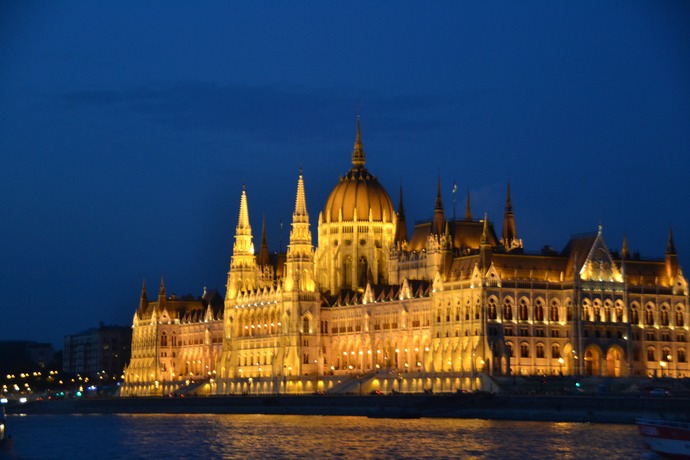 We spent the first two days touring the city using a hop on hop off bus as well taking a boat cruise down the Danube River at night.  It was a bust couple of days but we got to see quite a bit.  
We visited Matthias Church, the Fisherman's Bastion, the Citadell, and Buda Castle.  At Buda Castle we went into the Labyrinth beneath the castle.  The most interesting thing about it was that the real Dracula was imprisoned there.  Quinn and Jaxon wrote a great story about this adventure.  You can read about it here.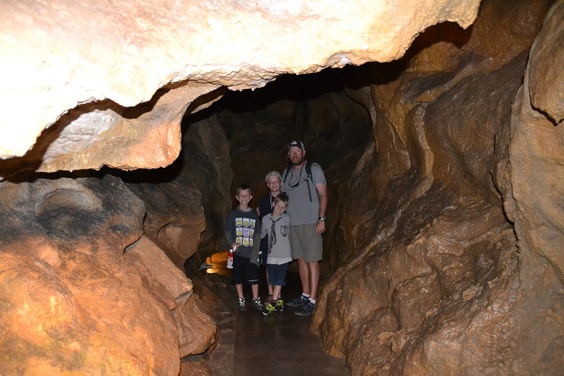 Two of the fascinating things about Budapest are the thermal baths and the abundance of caves.  There are a number of thermal baths to visit in Budapest.  Some are quiet and subdued, designed for people who want to have a leisurely day relaxing.  We stopped by one of these ones to see what it looked like.  You could see the terror in the eyes of the staff when we walked up the steps.  They took one look our boys and then quickly looked in the other direction.  Probably silently pleading that we weren't planning on stopping.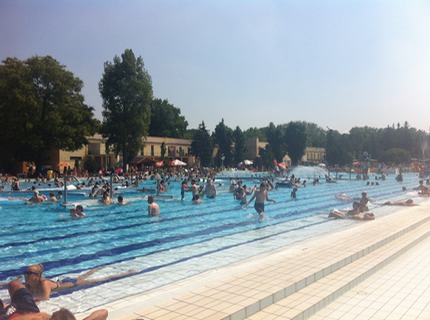 Other thermal baths are designed for kids.  This was the one we went to.  There were 8-10 pools with temperatures that varied from 26 degrees to 36 degrees.  The pools are all naturally heated from the thermal waters below ground.  Nathan wrote a story about our day at that waterpark.  You can read his story here.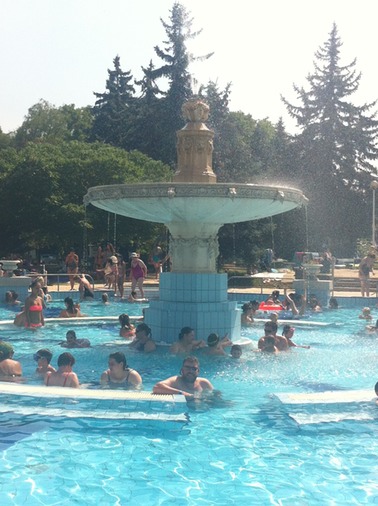 The caves under Budapest were a great surprise.  I read about caves in Northern Hungary but I didn't know that there were kilometers of caves below Budapest.  We visited two of these caves (Szemlo-hegyi and Palvolgyi) which was great, even though the tour was in Hungarian.  They gave us a pamphlet in English so we could follow along.  Caves are one of our science topics for our homeschooling program so the boys had to study before we went and then had to complete a quiz afterwards.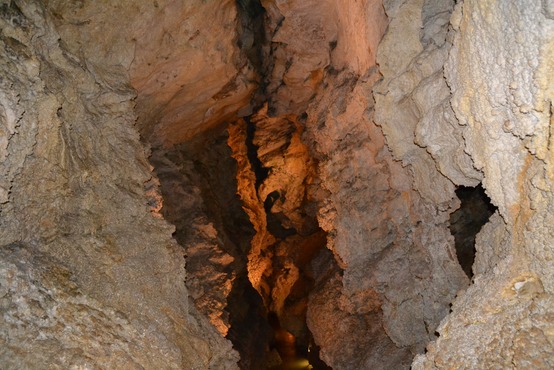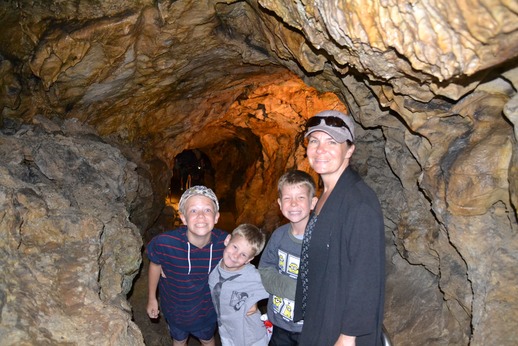 Best things about Budapest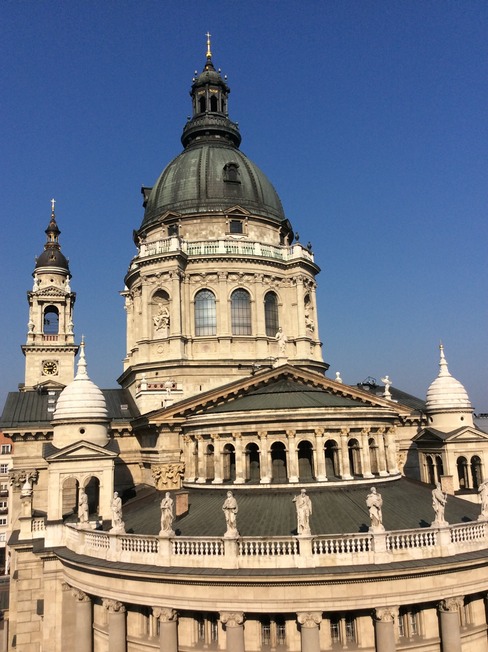 The fountain that sprayed to music where you could dip your feet into
The view from our apartment
The caves
Seeing where Dracula was imprisoned
Culture of the Hungarians.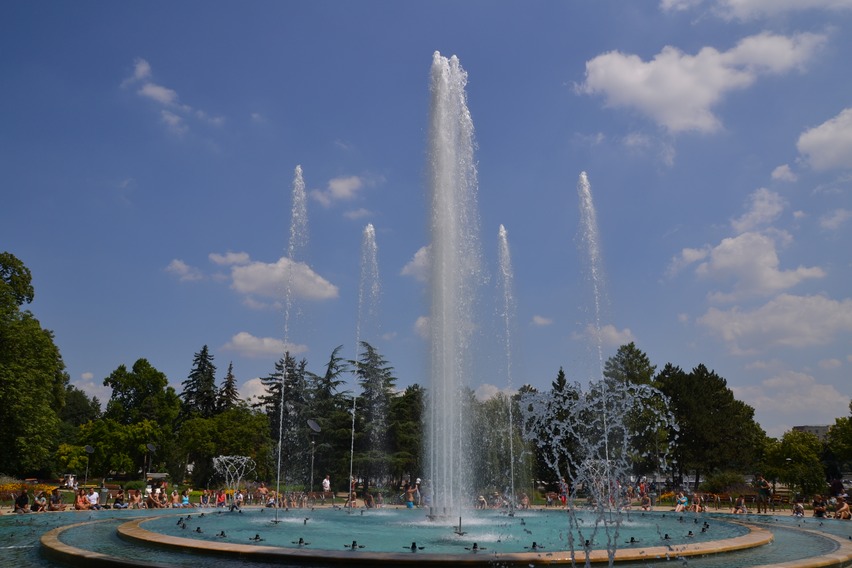 Worst things about Budapest
Funniest things that happened in Budapest
When Quinn scared a young woman while we were visiting the area where Dracula was imprisoned.  They had a fake coffin and Quinn hid behind a pillar when this group of girls walked up, Quinn jumped out saying "Arrrhhhh".  The gal jumped about two feet in the air.
We went to see the Minions movie and were the only people in the theatre. It was like a private viewing, the boys thought it was very special.