Vietnam is one of the most interesting places we have visited. Given everything that has happened in this country, the people are kind and peaceful.  It is a cheap place to visit, the traffic is crazy, and safety rules are almost non-existent.
The Vietnamese people are quite honest and we didn't feel as though people were trying to rip us off all the time.  Of course, there are some vendors trying to sell you stuff for much more than you need to pay.  You just need to know what something is worth.  In most cases, things are pretty cheap in Vietnam anyway.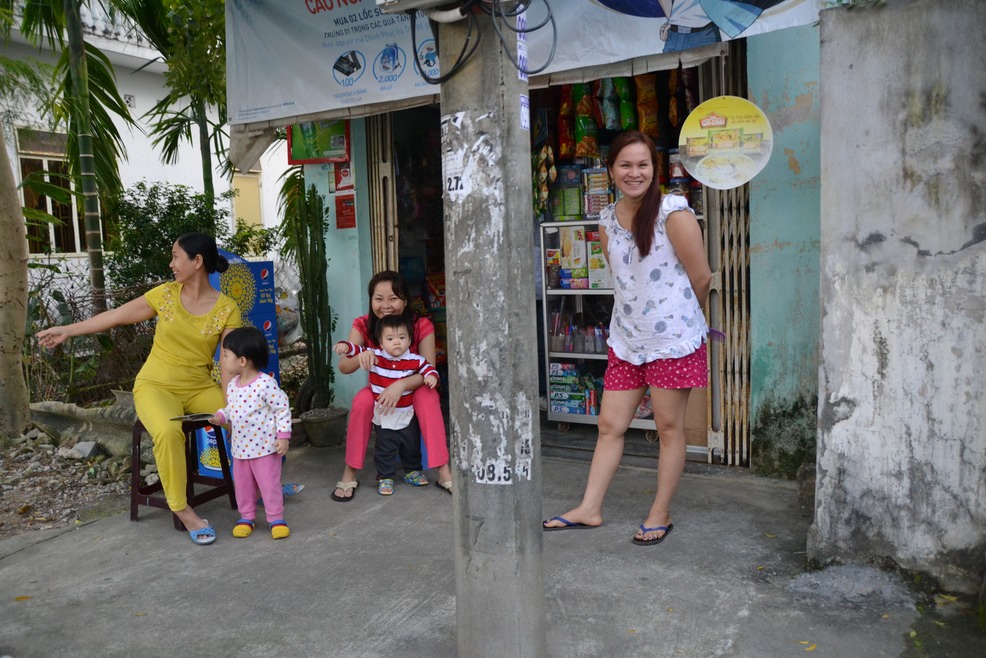 Most cab rides only cost between $2-$3.  The most expensive cab ride was the 120,000 VND to take a taxi to the airport.  This is equivalent to about $7.75 Canadian.  The trip took about 20 minutes and we traveled about 5km.  Beer is also cheap if you stick to where the locals drink, 10,000 VND or about 60 cents.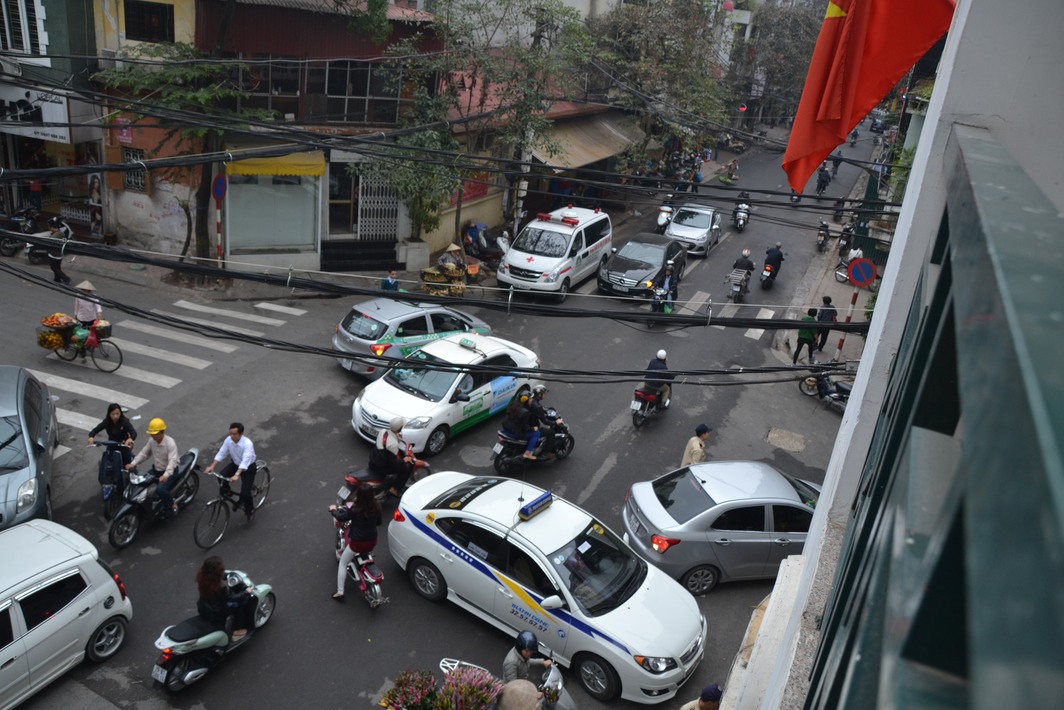 I've already written about the crazy traffic in Hanoi.  Well, it is like that everywhere in Vietnam.  The above photo isn't an accident.  This is a normal occurrence at an intersection.  People just maneuvering around each other.  Folks drive their motorbikes on the sidewalks when the roads are too crowded.  They also drive them on the opposite lane into oncoming traffic.  When that happens everyone just moves over to the side a little bit.  There aren't really any lanes to speak of anyway.  The real interesting thing is that no one appears to get mad at each other when they get cutoff or someone pulls out in front of them.  They just move slightly out of the way and keep going. It reminds me a little bit like downhill skiing.  The people at the top of the hill just avoid and go around the people going slower. 
A look to the bleaker side is that the people in Vietnam throw trash on the street and on the beach.  There is not much respect for the environment in this country.  I only saw recycling bins at the airport.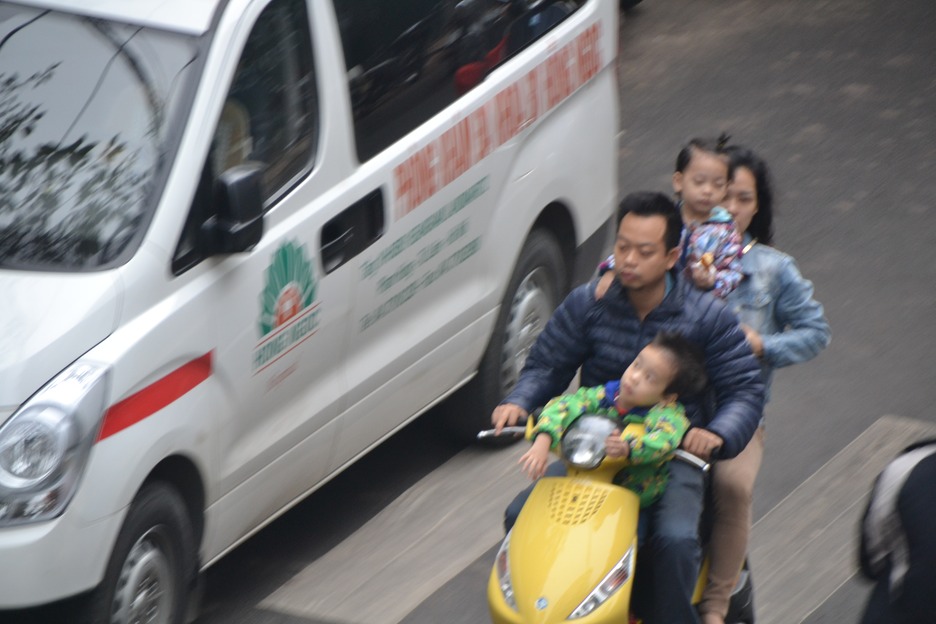 Safety rules have been thrown out the window.  It's okay to carry a baby in one arm while steering your motorbike with the other, electrical outlets hang freely with open wires in the middle of a street, and we saw a guy changing light bulbs on the street while being pushed along on rickety scaffolding. The scaffolding was about 20 feet up in the air.